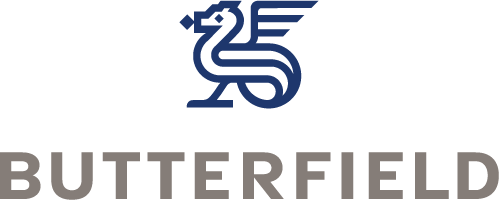 Butterfield kindly sponsors the Durrell Challenge and Really Wild Day
Butterfield is a leading, independent offshore bank and trust company headquartered in Hamilton, Bermuda, for more than 160 years. We provide financial services with a personal touch, we focus on results and we value relationships. Our team in Jersey connects clients to a world of customised banking and related financial services, including treasury, foreign exchange, local mortgages and savings products, lending, custody and more, for local and international clients, institutions, and financial intermediaries.
As sponsors of the Durrell Challenge and Really Wild Day, we are proud to play our part in island life and support the community we call home.
_______________________________________________
3D Events is a professional event management company based in Jersey, Channel Islands. Established in 1994, the company has designed, promoted and delivered hundreds of events throughout Europe, picking up national awards in the process. 
3D Events' goal is to create events that engage local communities, generate significant local economic impact, promote health and fitness to the masses, achieve local political support, and raise valuable funds for local charities. 
3D Events' portfolio of sporting and community events includes the Standard Chartered Jersey Marathon, Guernsey Marathon, Accuro Jersey Triathlon, Vistra Jersey Kids Triathlon, Wetwheels True Grit Challenge, Jersey Round Island Challenge, Sark to Jersey Swim,  Super League Triathlon, Barclays Jersey Boat Show, Jersey International Air Display and Liberation Day.