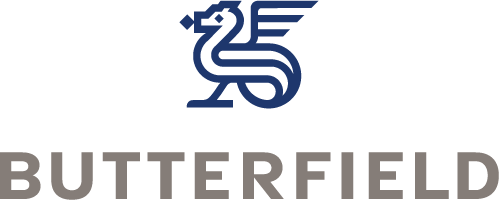 Butterfield kindly sponsors the Durrell Challenge and Really Wild Day
As Jersey's newest bank, Butterfield Bank (Jersey) Limited specialises in assembling the best people, products and services to create bespoke solutions for the financial intermediary market.
Butterfield has been in the business of helping clients realise their financial goals for over 160 years.  We can trace our heritage back to 1858, when the merchant trading firm founded one hundred years earlier by Nathanial Butterfield became Bermuda's first bank.
Headquartered in Bermuda, Butterfield is present in major international financial centres including the Cayman Islands, The Bahamas, Singapore, the Channel Islands, Switzerland and the United Kingdom.
Although much has changed over the years, our bespoke service has remained constant. Everything we do is tailored to the specific requirements of our clients.
Appleby kindly sponsors Wild Quest
Appleby is one of the world's leading offshore law firms.  Our global teams of legal specialists advise public and private companies, financial institutions and private individuals. We are regularly recognised for our professionalism, integrity and excellent client service, and these are the values we pride ourselves on and are at the core of our business. Our global presence enables us to provide comprehensive, multi-jurisdictional legal advice at the times most beneficial to our clients.
We operate in 10 highly regarded and well-regulated global locations. These include the key offshore jurisdictions of Bermuda, the British Virgin Islands, the Cayman Islands, Guernsey, Isle of Man, Jersey, Mauritius, and the Seychelles, as well as the international financial centres of Hong Kong and Shanghai. We are a full service law firm providing comprehensive, expert advice and services across corporate, dispute resolution, property, regulatory and private client and trusts practice areas. We work with our clients to achieve practical solutions whether from a single location or across multiple jurisdictions.
https://www.applebyglobal.com/
https://www.linkedin.com/company/appleby/
https://twitter.com/ApplebyGlobal?lang=en
3D Events is a professional event management company based in Jersey, Channel Islands. Established in 1994 the company has designed, promoted and delivered hundreds of events throughout Europe, picking up national awards in the process.
3D Events' goal is to create events which; engage local communities, generate significant local economic impact, promote health and fitness to the masses, achieve local political support and raise valuable funds for local charities.
3D Events portfolio of sporting and community events include the Standard Chartered Jersey Marathon, Accuro Jersey Triathlon, Bloodwise / Vistra Jersey Kids Triathlon, Dandara Colour Run, Jersey Round Island Challenge, Nedbank SandStorm Adventure Race, Super League Triathlon and the Barclays Jersey Boat Show.
Durrell Wildlife Conservation Trust is a Registered Charity with the Jersey Charity Commissioner (registered number 1) and a member of the Association of Jersey Charities, membership number 69. Patron: HRH The Princess Royal. Founder: Gerald Durrell, OBE, LHD. Durrell Wildlife Conservation Trust – UK is registered in England and Wales. A charitable company limited by guarantee. Registered charity number: 1121989.